Search Results:
---
Author: Taste Tester | No Comments
Categories: Great Food, Near and Far | Tags: Tags: Encuentro, Oakland, sustainable, Vegan, wine
Encountering organic and sustainable wines in Oakland
Vegan wines were once seen as a quirky novelty, an esoteric indulgence enjoyed by eternally fastidious vegetarians who somehow taste a gamey edge on a pinot noir from Burgundy, notes of bacon fat from wines extracted from the Syrah grapes of the northern Rhône, and just plain old meatiness from Argentinian malbec wines. Indeed, the very existence of vegan wines might come as an odd surprise for most people; after all, wine is essentially fermented grape juice. Apparently, there are quite a few animal-derived products involved in making wine, specifically in the filtration (or fining) process. As a matter of fact, bull's blood was traditionally used as a fining agent until it was banned by the European Union (EU) after the BSE (bovine spongiform encephalopathy, more commonly known as mad cow disease) crisis. Meanwhile, a number of animal-derived products are still permitted in the winemaking process; some of the most prevalent are isinglass (fish bladders), gelatin, casein (milk protein), and albumen (egg whites).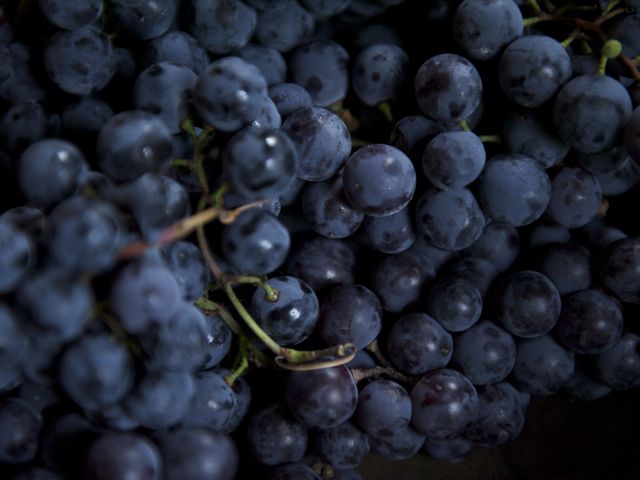 Fortunately, the Oakland vegan food scene is in full bloom, with a diverse variety of restaurants offering vibrant, hearty, and utterly delicious meals with wines made from organic and sustainable practices. That means no added sulfites (also known as sulfur dioxide, a preservative that is widely used in food manufacturing), no genetically modified organisms, and no harmful chemicals such as weed killers, fungicides, and insect repellents. The Encuentro Café and Wine Bar, located at 202 Second Street in Oakland, is one of the first wine bars to exclusively pair vegan and vegetarian food with organically grown and vegan-friendly wines from small, local, and old-world vintners such as like Owen Roe Sharecropper Cabernet Sauvignon, Dashe Dry Creek Zinfandel or Navarro Gewurztraminer. Interestingly enough, sustainability in winemaking has also spilled over to the big leagues. UK-based retail giant Marks and Spencer has also released the first-ever carbon neutral Beaujolais Nouveau, in addition to a 2009 Altos del Condor Sauvignon Gris from the Trapiche Vineyards in Argentina, crafted by the veteran winemaker Daniel Pi.
With a booming vegetarian food and wine community in Oakland, San Francisco, and the rest of the Bay Area, it's encouraging to see a deeper appreciation for vegan wines.
Author: Ken | No Comments
Categories: Near and Far | Tags: Tags: CollegeAve, Italian, Oakland, Rockridge
5500 College Ave
(In Rockridge, between Forest St & Lawton Ave)
Oakland, CA 94618
PastaPomodoro.com
(510) 923-0900
Pasta Pomodoro is a convenient, reliable, chain of nice Italian restaurants with an excellent space and location on College Avenue in Oakland's Rockridge neighborhood. There's indoor seating at regular tables, high tables, and at the curved counter, where you can watch the chefs at work. Outdoor seating on the sunny patio has umbrellas for daytime, and heat lamps for Oakland's chilly dinner hour. It's a busy street, so you can sit there and enjoy watching the world go by.
The menu changes around a bit, and I like a lot of dishes here. There's a good vegetarian selection of soups, salads, and, of course, pasta. There's always a vegan minestrone soup, and the various pasta dishes are made to order, so you can customize. I always love a side of Italian white beans, which they sometimes offer.
It's almost impossible to resist the tasty, warm foccacia with olive oil and vinegar, that they bring to the table; practically the only way to stop eating it is to run out. (Run out of bread, that is, not run out of the restaurant, which we don't advise.) Pomodoro is one of the few places to offer (organic) Farro, which is a specialty grain from Italy.
Even though I'm very partial to small businesses, and generally avoid most chains, Pasta Pomodoro does what they do well, and sometimes a nice Capellini Pomodoro (angel's hair pasta with fresh tomatos) absolutely hits the spot.